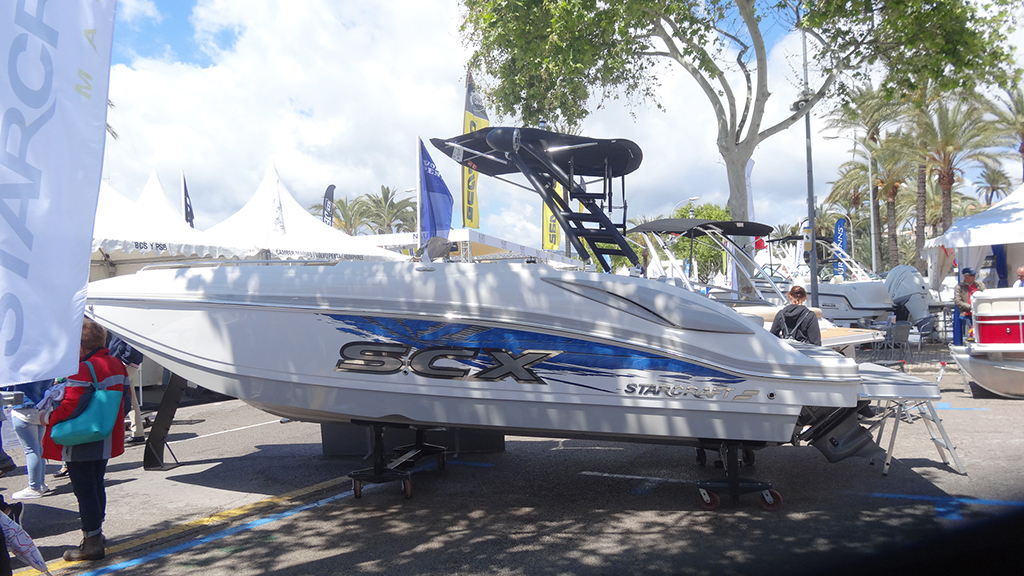 BRAND NEW 2016 BOAT, SCX 231 EXT with BRAND NEW VOLVO 300 V8!
This boat is now available for rent from Port Adriano. Inovative boat design, offers endless space in the cockpit and bow and its double swimm platform provides an ideal hanging spot while at anchor. Inovation does not stop at the boat design itself. The fascinating aspect of this boat is its brand new Volvo Penta 300 V8 engine with duo prop configuration. Volvo Penta worked hard to develop this new generation, amazingly powerful engine with some of the best features in a class: low end enormous torque (accelerates and brings you in a plane almost instantly), Drive-By-Wire (Electronic Shift & Throttle Control), better fuel ecconomy, much quiter and more environmentaly friendly ! For more info see the engine test at BoatTest.com.
If you wish to rent this boat and experience something different call us on +34 679 552 457 or check the boat on our boat rental page SCX 231 EXT or send us an email on info@jjmarinesupplies.com
Your J&J Team !